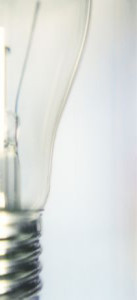 "Thy word is a lamp unto my feet, and a light unto my path."  Psalm 119:105
Lighted Path Coaching (LPC)
– Life and Relationship Coaching, Consulting, & Speaking
Are you a smart, talented individual, who perhaps lacks self-awareness or motivation to live an optimized life? Are you seizing opportunities, or are your fearful of and backing down from fully maximizing your potential?
If you feel burdened by time management, health, and stress issues. Or if you feel overwhelmed, stuck in a rut, and are neglecting yourself or your family, and are just reacting to life versus creating the life you want, Lighted Path life and relationship coaching may be the perfect fit for you.
Lighted Path Coaching is is for you if you are at a point where you need to attain peace of mind, and are ready to take control of your life, your career, your business, and improve your relationships. LPC provides faith-based coaching that will help you make life choices to reduce your inner conflict, reduce your stress, strengthen your spirit, improve your physical health and well-being, repair your relationships, and take firm steps toward achieving  abundance and whole-life prosperity.
Hiring a coach will provide you with the support you need to get to the next level. Faith-based life coaching takes you through a process that transforms and strengthens your belief system to bring about positive change in your life. And God, who is the architect, source of all true wisdom, and who has created you for an amazing, powerful purpose, is invited into the process.
As we seek Him and His will for our lives, He will order our steps and light our path! As your coach, we are here and available for you as needed to guide you, provide insight, and to be your accountability partner in returning to your purpose, achieving life course correction, and relationship repair. Let us help you heal & positively transform every aspect and  relationship in your life, and learn to recognize divine opportunities. We look forward to working with and guiding you in creating  your path to success! Take action now to easily access your coach online. Contact us at info@lightedpathcoaching.com today!
Follow us on Twitter @LPCoaching!
Let us help you transform your life, relationships, health, business, & career one day at a time!
Lighted Path Coaching (LPC) – Helping you see a clear path to healing your relationships, fulfilling your purpose, and reaching your destiny!